Yesterday, I was honored to have my JDRF Ride story featured in the monthly Ride newsletter.  Although there were many tears, frustrations and times of doubt along the way, I realize how fortunate I am to have had this incredible experience.
With all my heart, I thank you.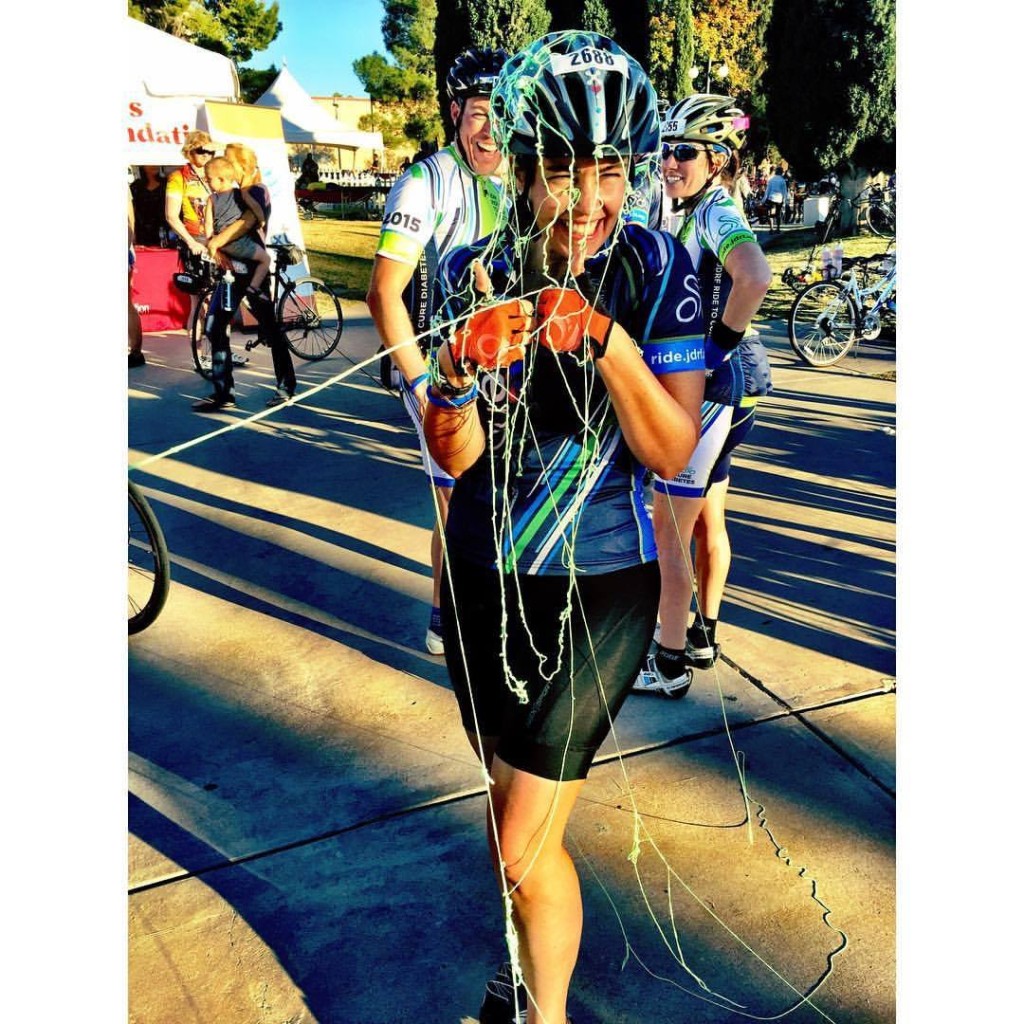 A excerpt from the JDRF newsletter's rider spotlight:
This year I proved that its' not about the ride, it's all about the journey. I started my first JDRF Ride in Burlington but actually finished on the other side of the country.
After years of involvement with the JDRF Walk program, I was ready for a new and different type of challenge, so in 2014, after some strong persuasion from one of the National Coaches, I agreed to do my first JDRF Ride in 2015. With my NYC teammates and coaches, I spent the entire spring training and fundraising for the end of July, planning to complete my first century ride.
Although a little scared, I felt ready for Burlington. Due to a perfect storm of T1D problems, my ride ended early in the day due to medical issues. I felt devastated but continued to cheer on my teammates and sister who were riding to eradicate the very problems I was having that day. That evening, at the celebratory dinner, I was completely shocked and honored to be awarded with the JDRF Spirit Jersey. I spoke of the "fight" with T1D. That day, diabetes had won THAT round, but that evening, I won.
Within days, a plan was hatched for me to take a second shot at a century ride this season. Thanks to social media, word spread about my Burlington experience and people continued to donate to my fundraising efforts. Once given the medical green light, I went back to ride training. It was challenging, as much of my training was kept a secret but I continued to focus on my goal to finish my ride at the last JDRF Ride of the season in Tucson, Arizona.
I flew into Tucson a little nervous and extremely excited. I met (and surprised) many of the people who'd been in touch, hoping I would accomplish my century goal during next year's Ride season. There were many tears and so much love. At the Pre-Ride Dinner, I gave a presentation of Why We Ride, which allowed me to connect growing up and living with T1D, my experience in clinical trials, my Burlington experience and my Rocky Balboa-esque fight. Tucson was another step and another round for me in my journey to help cure T1D.
The ride itself was a challenge, including some early day insulin pump problems and making up for lost time, but I kept pedaling along with wonderful support from fellow riders and the JDRF Ride coaches. I DID IT! 104 miles. I went the distance and won another round. I am so grateful and humbled by all the efforts of so many amazing people who helped me reach both my fundraising and ride distance goals.
I have flourished and grown through the strength of the JDRF Ride community. I am eager to continue my development as a cyclist (a term I refused to call myself until I completed Tucson). I am encouraged, excited and certainly relieved.
To everyone from Burlington to Tucson, I thank you. This life is to be lived, fully. Thank you for enabling me to do just that!
Registration for the 2016 Ride season starts 1/20 and there is a NEW ride location!  Stay tuned for more information (this is BIG).