A week from tomorrow is my 34th Diaversary.  I need to organize my thoughts for my diaversary post as I really liked the one I wrote last year.  I've been through a lot in the past few months (well especially last few weeks) and I'm a little concerned what the tone of diaversary post may be.  I'm incredibly bummed that I will be away on a business trip on my diaversary and so doing something nice for myself (i.e. dinner with family or friends) is not going to happen.  Maybe I can postpone celebrating 6/19?  No, I'm alive.  That's worth celebrating even if it's running on a hotel treadmill.
As you may know, I've written 2 posts recently involving my rain boots.  Last night, I got caught in a down pour and decided to jump in every puddle I saw along the way.  Boots, a dress, a raincoat and a horrible dome shaped umbrella.  I toned the jumping down in the really dirty puddles, and around people who would get splashed but at one point I gave up on the umbrella, closed it up and just kept going.  It felt good.  I was soaked.
Early this morning, I saw this quote:
Life isn't about waiting for the storm to pass.  Its about learning to dance in the rain.
Right after that, my Dexcom was beeping that I was over 180.  I've been running too high a lot recently. A few basal tweaks, a ton of exercise and nothing seems to be budging much.  I looked at Dex, but I couldn't get the screen to change.  It was frozen on HIGH over 180.  I got a little worried, figured how to shut it down but then I couldn't get it back on!  Trying and waiting, waiting and trying.
Then this: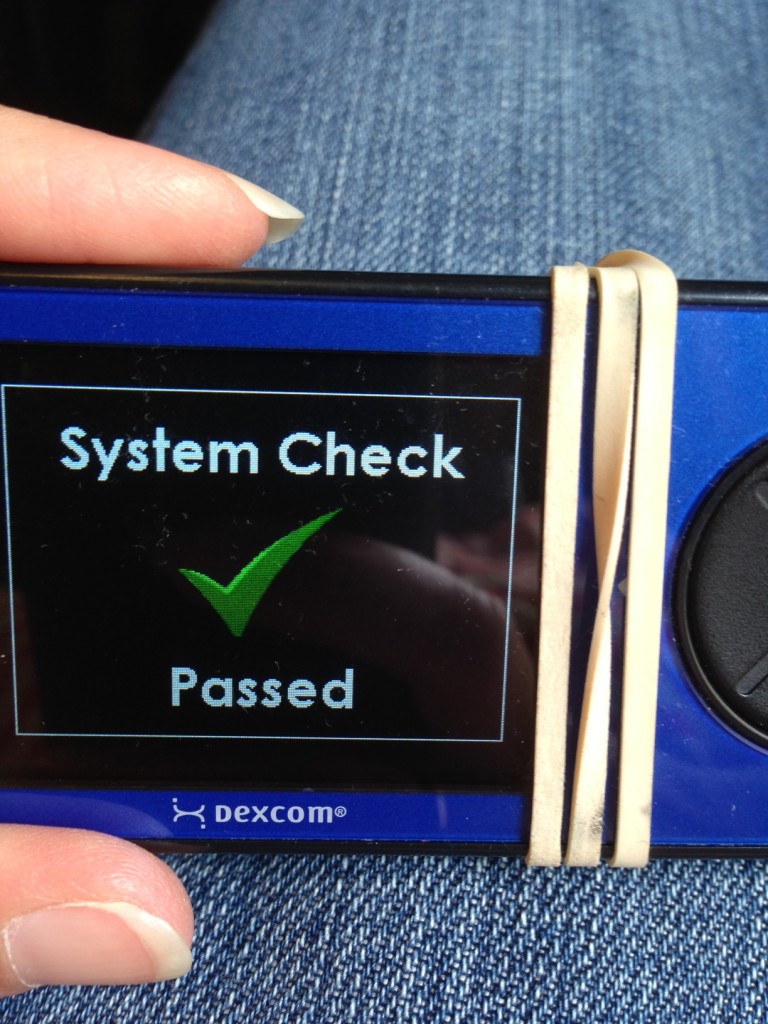 Dexcom- you may have been talking about yourself and that you're back in action but I'm choosing to believe you were talking about me.  System Check.  Passed.  Next time, I hope to see: System Check.  Awesome.
I have a lot to do before then.  And with that, I'm off to the doctor.
XO