This is NOT the face of diabetes, but rather the butt.
The butt on the beach.
The butt under an umbrella.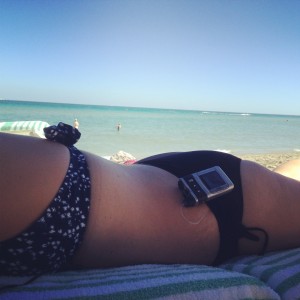 The butt (and the rest of me) being VERY fortunate on a spur of the moment weekend getaway.
There is also a thigh of diabetes with a Dexcom G4 sensor on it.
The sensor had 3 heart rhinestone stickers to jazz it up.
The thigh of diabetes was too busy getting some sun to pose for pics.