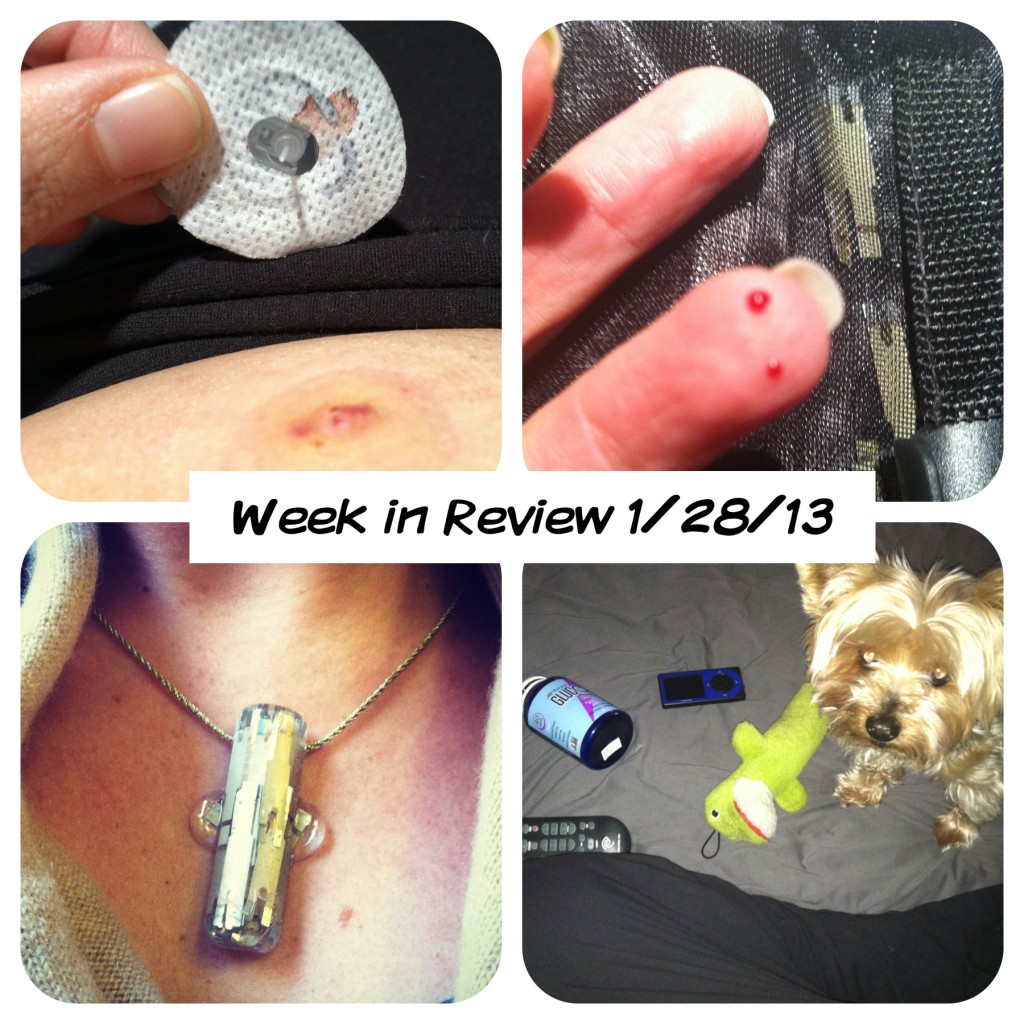 From Top Left: Another pump site, another bruise.  This was earlier in the week but I had a site change this morning and once again… another site, another bruise.  This is starting to become my norm.  Site worked great though.  At least the bruises are small and this isn't bikini weather!
Blood glucose check where an old pricked spot bleeds along with the new one.  there's a cartoonish like quality to that, as if I will drink a glass of water and my (bruised) pump sites will look like a sprinkler.
New diabetes themed-used-Verio IQ-test strip jewelry.  The reaction this from the non-D crowd has been kind of awesome.  love hearing what people "think" the material is.  My account (T2) took a minute and guessed it correctly.
I woke-up on Thursday to this view.  Remote control, Glucolift (Wildberry is my fave) container (empty), Dexcom G4 reciever, Froggie, and my pooch (with creeptastic looking eyes in this pic).  A strange Wednesday night snuggle-fest indeed.