DUCK FIABETES.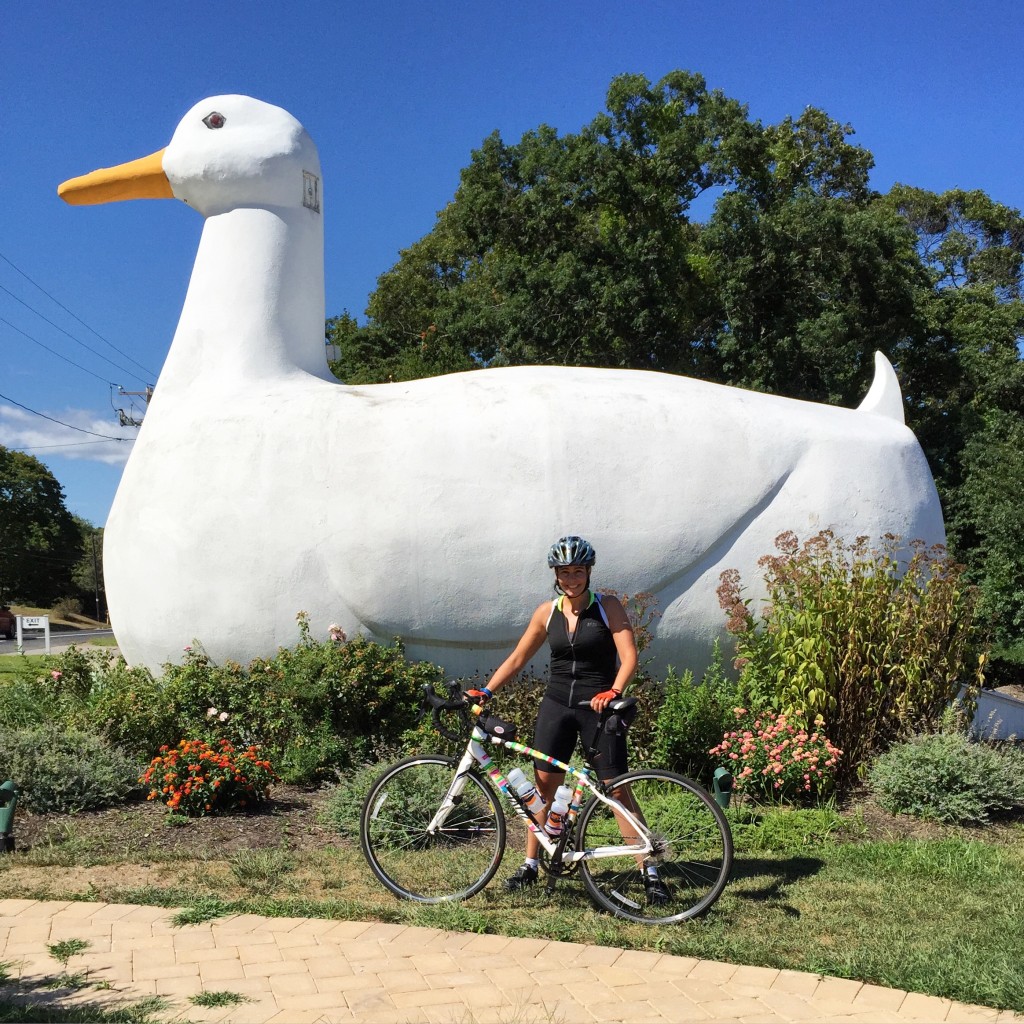 If you would like more information on Big Duck, check out Wikipedia.  If you would like more information on why I went crazy when I pedaled around a bend and saw Big Duck, click HERE.*
*Note: I went to architecture school and Big Duck was in my favorite class, Modern Architectural Design History.  When I say "in my class", I mean it was a topic covered, not that Big Duck sat next to me and was in my study cram group.  The later would be 1000x better, however this still all seems special to me.
If you would like even more information on Robert Venturi's use of the term, "Duck" in architecture (hey, learn something new), check This out.
Day total: 66 miles cycled.  Riding across Manhattan at 11pm in stinky bike gear (P.U.) and a "South Hampton" sweatshirt big enough to be a dress or a tent for 3 of me, pretty terrific too.
#DuckFiabetes