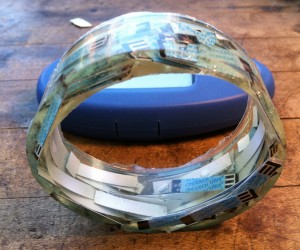 This photo looks pretty cool (well I *may* be biased) but regrettably there were some issues with the resin setting.
"Boo hoo," said this creative diabetic.
I'm experimenting with some patching and creating some negative space within the design, but I will need to create another (read: start over).
Test strip collecting resumes.